87%
Alex and Lauren – Pro Blogger Bundle
Product Delivery – You will receive Content Access Via Email.
Email – [email protected]
Description
Alex and Lauren – Pro Blogger Bundle
Price: $647
Sale Page: courses.createandgo.co/p/pro-blogger-bundle
Archive: archive.is/V0wLz
The Ultimate Course Bundle (Our 3 Best-Selling Courses) on How to Start Your Blog and Make Six Figures or More Blogging from Home
Our blogging career started with a big fat failure…

Hey guys! We're Alex and Lauren, co-owners of two blogs: Avocadu.com and Createandgo.co.
While most bloggers would probably not openly talk about this stuff, our first blog failed, HARD.
It's a tough pill to swallow, but it's the truth.
Not every blog starts off the right way or become successful – actually, the majority don't!
We had lots of excitement for our blog and energy for our ideas, but we never felt like we got anywhere. We felt like we we just spinning our wheels and "hoping" it would work.
The worst part – we spent a TON of money on things we didn't need.
Things other bloggers and entrepreneurs told us we had to have…
It's not all doom and gloom though.
It was through these experiences that we learned how to successfully launch a blog the right way.
Fast forward to today, and we have successfully launched not just one blog, but two different blogs in completely different niches + two YouTube Channels!
We took all the lessons we learned and built a second health and wellness blog, Avocadu.com, which was successfully launched in less than 1 month!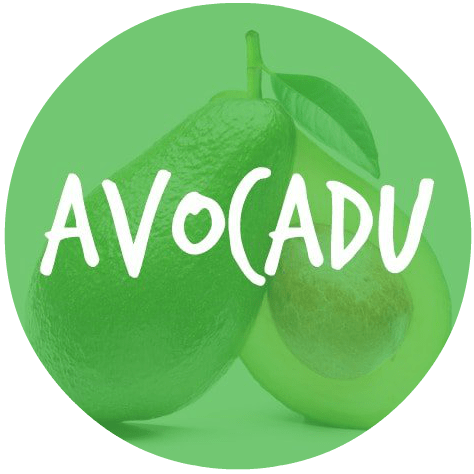 – By the end of our 1st month, we successfully launched and built our blog from scratch!
– By the end of our 3rd month, we had 300,000+ visitors and readers and had and quit our full-time jobs!
– By the end of our 6th month, we had made $17,163.98 with our blog!
– By the end of our 1st year, we had made $103,467.98 blogging and got to travel the world!


Our third blog, CreateandGo.co, was also successfully launched in less than 14 days!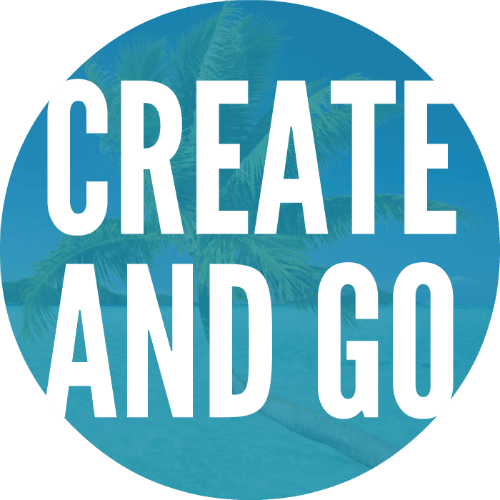 – By the end of our 1st month, we successfully launched and built our blog from scratch!
– By the end of our 3rd month, we had 30,000+ monthly visitors and had made our first product!
– Currently… We don't talk about the income specifics on this blog, but things are going really well, and we are making over $10k/month!
We went from $0 blogging to making over $50,000 per month from our blogs… in less than two years…
It might sound insane, but Lauren and I started in the exact same seat as where many of you are sitting in now. We started from $0.
Non. Nada. Zilch. In fact, it was less than $0, because of the money we were spending trying to educate ourselves on blogging.
Yet, despite ourselves and our colossal and constant errors, in our first year, we were able to progress into this…
Those are snapshots from our first year blogging. where we made over $103,457.98 with our health and fitness blog.
Note that the above income reports reflect more than the $103,457, because we have our some other sales from our health and fitness Youtube Channel in that mix as well.
Our health and fitness blog, Avocadu.com, was registered on Sep 25, 2015, and a year later on Sep 25, 2016, that's how much money we had earned! Over 90% of the total sales volume came from sales of our digital products and services.
It was amazing, and we were perfectly content with how it had progressed already…But it didn't stop there!
Actually, it got wayyyy better over time… These are the monthly reports from our health and fitness blog, Avocadu, for just ONE month(March 2017).
We are currently make over $20,000/month with our health and fitness blog, and the income that we make on Create and Go puts us over the $50,000/m mark, which is just mind-boggling to us!
Plus, more importantly than making money is what the money has done for us and the experiences it has allowed us to have! The life it has shown us…
We've gotten to travel to Machu Picchu, Bali, and all over the world because of blogging. It has allowed us incredible time and life freedom that we really never dreamed of…
You can accomplish all of this and more with our discounted Beginner Blogger Bundle!
This bundle includes all THREE of our successful blogging courses, including…
1. How to Start and Launch Your Blog
2. How to Drive Traffic to Your Blog with Pinterest
3. How to Monetize Your Blog with Affiliate Marketing and Digital Products and Services
[Each course in the bundle also is over 20% off!]
Launch Your Blog eCourse
The Solution to Successfully Build and Launch Your Blog with WordPress in 1 Month or Less, Without Knowing Any Code or Needing to be a Tech Wizard, Guaranteed!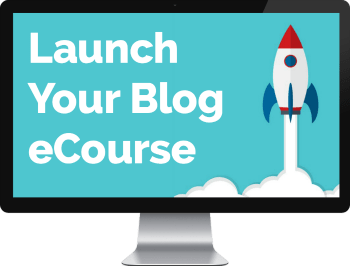 With this course, you will learn how to…
MASTER WORDPRESS
Comprehensive WordPress training for non-techies. From starting a blog the right way to getting your posts set up to protecting your blog from hackers – it's all covered!
CREATE AMAZING CONTENT
How to produce incredible content with ease. Find your writers voice, what to blog about, and get step-by-step help on your first 10 blog posts
COLLECT EMAILS EFFORTLESSLY
Email marketing and collection – the simple way. Collecting email doesn't have to be spammy or weird. It can be super simple when it's done right!
DESIGN BEAUTIFUL IMAGES
How to create amazing images that give your blog personality while also looking incredibly professional.
NAVIGATE BLOGGING TOOLS
We show you the step-by-step process for accessing and mastering some of the premier blogging tools for beginners
CONQUER SOCIAL MEDIA
Selecting the right social media for YOU, including steps on how to get started and set up the RIGHT way
Pinterest Traffic Avalanche eCourse

A Solution for Beginner Bloggers to Drive 10,000 – 100,000+ ORGANIC Monthly Visitors to Your Blog – on Autopilot!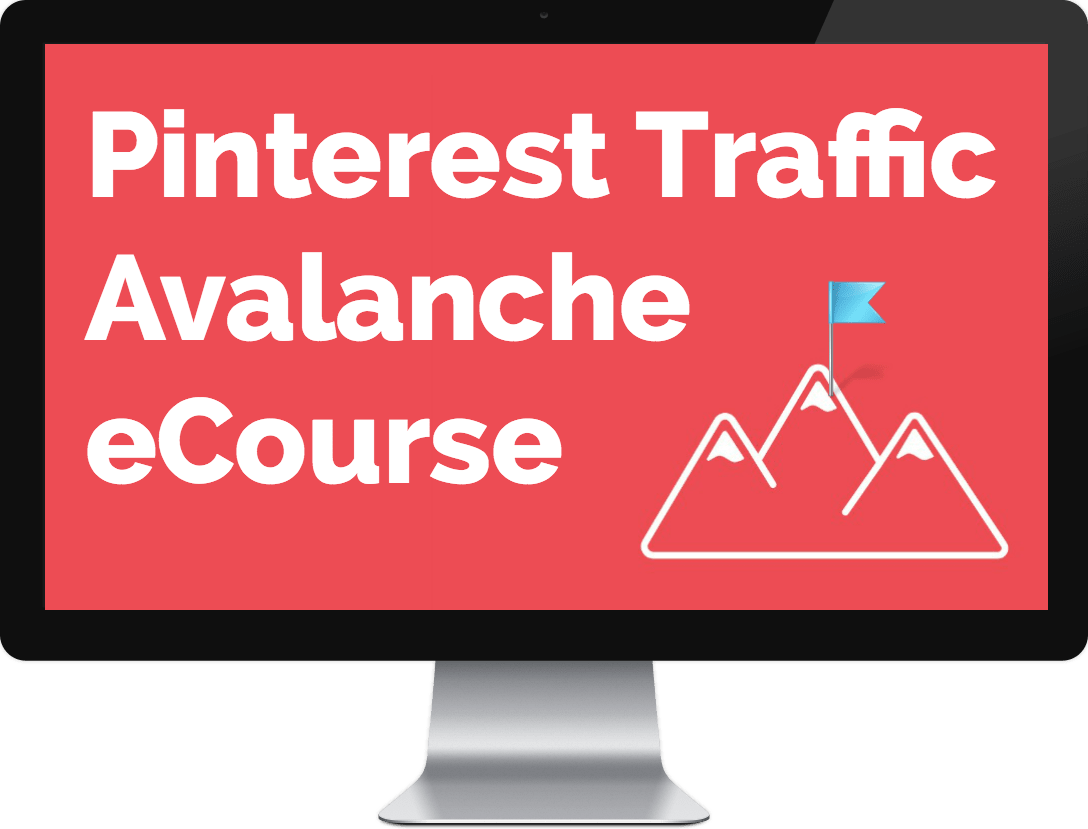 With this course, you will learn how to…
SET UP YOUR PINTEREST PROFILE
Set up your profile for success, including using SEO to increase your reach and visibility.
AUTOMATE TRAFFIC WITH PIN SCHEDULING
Continuous traffic while you're sleeping, traveling, etc. with automatic scheduling.
DESIGN YOUR OWN CUSTOMIZED PINS
Create show-stopping pins that represent your brand and have the best chance of going viral.
COLLABORATE ON GROUP BOARDS
Increase your traffic without tons of followers when you collaborate on group boards
TRACK PROGRESS AND ANALYTICS
Improve your strategies when analytics that show you exactly how your content is performing.
USE PINTEREST FOR EMAIL COLLECTION
Grow your list faster than ever when you use Pinterest to directly collect leads
Here's exactly what happened when we implemented these Pinterest Avalanche techniques into our business…
As you can see, in the first 2 months of running our blog (October and November), we had virtually no traffic. Once we began implementing our Pinterest Avalanche strategies in December, things changed almost overnight…
In July, we had a weight loss pin go MEGA VIRAL and generate us 990,000+ views in ONE month! It was INSANE, and that was when we realized the TRUE untapped potential of Pinterest for our blogs.
As you can see, it's not linear growth. This is due to the nature of Pinterest and the "virality" of content. But if you pin the best content have the right strategies in place, you WILL continue to grow.
P.S. This is ALL Pinterest traffic. No ad spend, no Facebook, and no Google traffic.
Six-Figure Blogger eCourse
The Formula for Making Six Figures from your Blog with Digital Products and Services, Without Being Scammy or Spending Thousands on Over-Priced Courses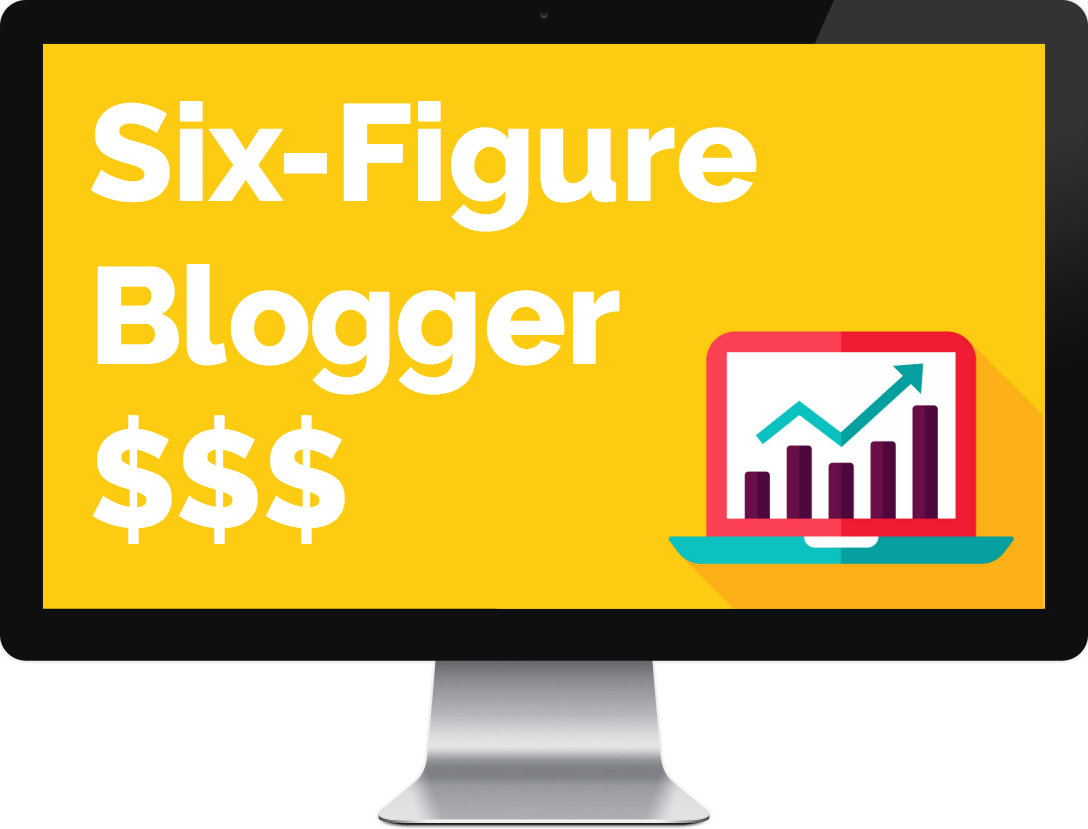 With this course, you will learn how to…
BUILD THE FOUNDATIONS AND FRAMEWORK FOR YOUR SIX-FIGURE BLOG
You'll see the insider framework of our multiple six-figure blogs, learn how to build better relationships with your audience, and discover the real way 99% of six-figure bloggers make their money.
SELL DIGITAL PRODUCTS VIA AFFILIATE MARKETING
Did you know you can sell thousands of digital products and services without having to actually create your own? You will be able to find and discover incredible products to promote on your blog that your readers will LOVE you for recommending.
CREATE DIGITAL PRODUCTS – IDEA FORMING AND PLANNING
From forming the idea, to gathering research, and actual product creation, we break down everything for you. That way you know your product has the best chances of massive success.
CREATE PROFITABLE EBOOKS FROM SCRATCH, STEP-BY-STEP
The exact formula we have used to launch 5+ successful products in a step-by-step process. Everything from creating your products name to outlining your product and finalizing the design is covered for you in this section.
CREATE PROFITABLE ECOURES FROM SCRATCH, STEP-BY-STEP
The exact system we use to launch our courses (including this one) in another step-by-step, virtually impossible to mess up, format.
CREATE HIGH-CONVERTING SALES PAGES
You know the difference between a sales page that coverts at 1% versus a sales page that converts at 3%? – IT'S TRIPLE THE PROFITS. In this lesson, we bring you the lessons we learned while split-testing hundreds of thousands of visitors on our own sales pages.
GET THOUSANDS OF THE RIGHT KIND OF VISITORS TO YOUR SALES PAGES
One of the biggest differences between a blog than makes millions and a blog that make $0, is visitors. You will learn how to get thousands of the right visitors to your blog and to your sales pages by creating sales-centered content.
BUILD RELATIONSHIPS WITH THE EMAIL TRUST FUNNEL
We show you exactly how to build an automated trust funnel that turns your new subscribers into raving fans and customers in less than a week!
Make Money Blogging for Beginners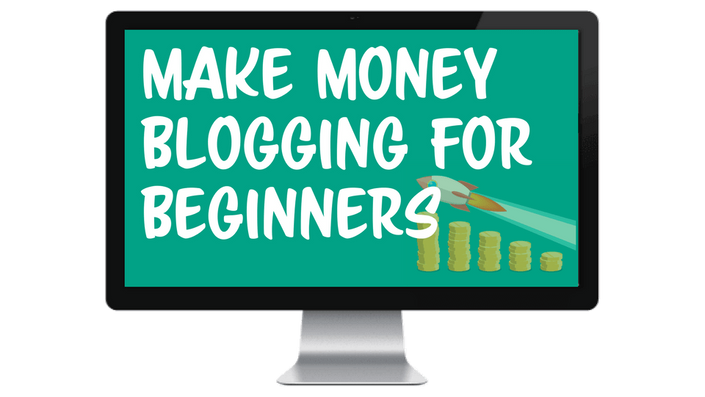 The Solution for Taking Your Blog From $0 to $1,000/Month with Free Traffic, Affiliate Marketing, and Other Awesomesauce Strategies
Take a look at our successful eBooks from our popular program, the 21-Day Fat Loss Challenge, that we have created for our health and fitness website:

We have now sold over 2,000 copies of this diet program, which includes 5 eBooks and tons of video content and is designed to help our clients lose 10-21 pounds in just 21 days!
PLUS All of the AWESOME Bonuses that Come with Our Courses:
LAUNCH YOUR BLOG BONUSES:
Launch Your Blog in 1 Month Checklist
The Perfect Welcome Email Template
Pro Resources and Tools Bonus Module
How to Create a Simple and Professional Logo
PINTEREST TRAFFIC AVALANCHE BONUSES:
Pinterest Beginner Checklist
Follower Growth Tracker
Pin Scheduler Spreadsheet
Drive Traffic, Increase Sales, and Build Trust With a Simple Youtube Channel
Build Trust and a Loyal Community of Followers With Facebook Groups
Fame, Fortune, and the Honest Trust about Instagram for Business
SIX-FIGURE BLOGGER BONUSES:
Fast Cash Flash Sale Email Templates
Blog Financials and Spreadsheets
How to Protect Your Blog from Theft, Copyright, and Other Legal Issues
Tracking Your Blog Numbers and Stats like the Pros Do for Maximum Conversions